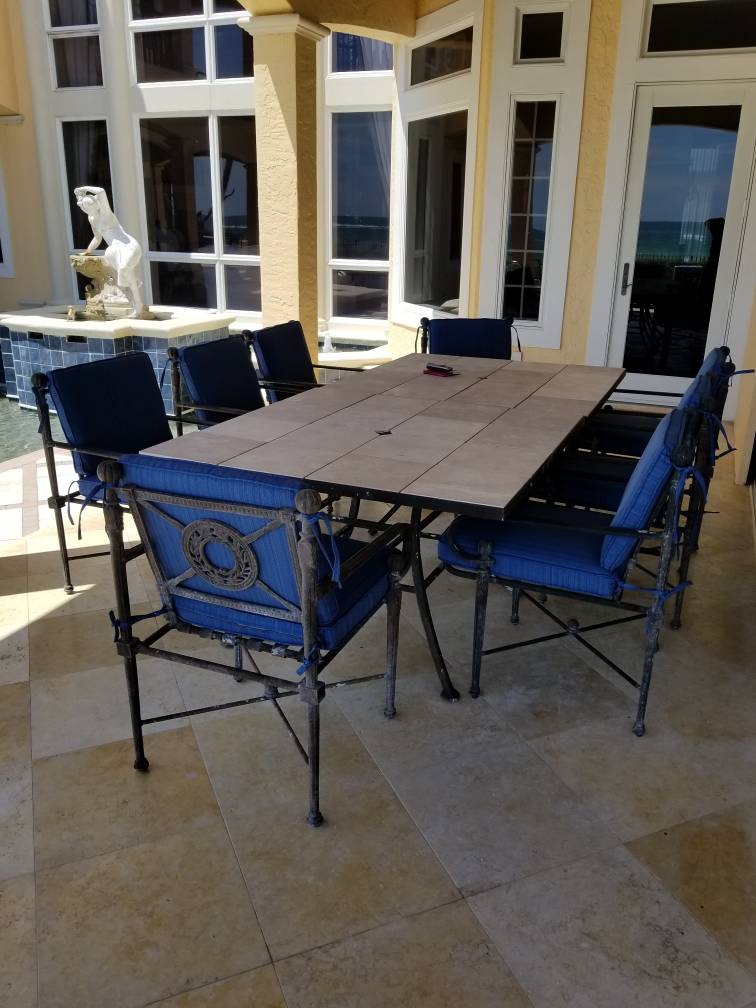 Outdoor Cushions
We offer a wide selection of both indoor and outdoor fabrics for your cushion work. Stop in and look over our room full of samples from many select companies.
We recommend Sunbrella for the best outdoor cushion work. Sunbrella is the best for upholstery that is exposed to the elements. It is fade-resistant cleans easily and will not rot or mildew. In the Florida sun and weather, it just can't be beaten. There are so many patterns to choose from you may want to use it indoors also. Many of our clients choose it for dining chairs, upholstered chairs, and sofas. It truly is a wonderful fabric from Glen Raven. We also have Outdura which is also 100% acrylic just like Sunbrella. Outdura is available in solids.
With the use of what is called "flow-thru" foam water will run right through it. Normal furniture foam as is used in a sofa and chair cushions absorb water just like a sponge. Leading to mold and rot.
We also offer some beautiful Polyester fabrics that are woven for indoor-outdoor use. They will hold up nicely. We have many wonderful Florida patterns.
We will recover your existing cushions or make all new custom fit cushions for your frames.
Whatever your needs we can make your cushions look new and brighten up your outdoors.
Why buy generic cushions from a box store that don't fit? We will custom make them to fit your frames.