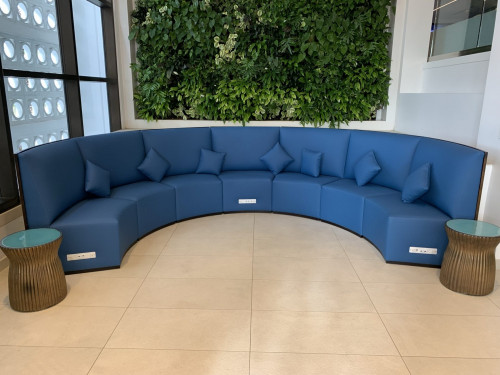 Custom Upholstery Services by Minichillo's Upholstery
Shape up that office, school, Hotel or other commercial projects with Re-upholstery. Commercial re-upholstery can be both a challenge (time-wise) and rewarding. When I do a restaurant, for example, I find it rewarding to stop in and see my work. It is one of the few projects that I can see at any time I wish. I also like to spread the word about my client's business. The right Upholstery can make a big difference in the style, flavor, and flow of your space. We have done Hotels, Restaurants, Taverns, Colleges, and more; and each of them requires a different approach to their Commercial Upholstery.
Key Benefits
Quality workmanship
Full service. From the frame to the upholstery we take care of it all.
Keep that special piece alive. Some things just can't be replaced.